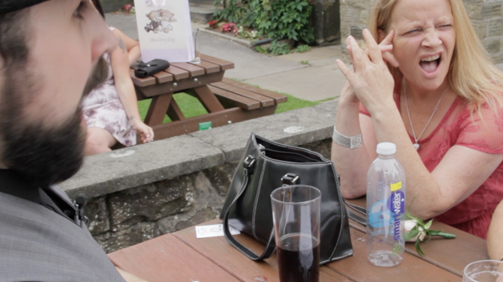 Ben is one of the uk's busiest Mentalists. He is in such high demand because of his modern and unique performance style, that most will have never seen before.
Ben has performed at countless weddings, private parties and functions up and down the country for many years. What your audience will see is sure to befuddle and amaze everyone.
The mentalist skills of Ben Cardall will make you challenge what you believe is possible, as you wonder whether or not he can actually read your mind. Which is an experience that no-one will ever forget. Constant demand from previous clients justgo to show that Ben can turn any and all events into a day to remember.
Mentalism is a truly a popular art form at the minute with each trying to put their own artistic take on it, none more unique to watch than Ben's. Break the ice and pull crowds together as they see someone who can duplicate drawings that have been kept a perfect secret, tell you the name of someone you are merely thinking of as well as incredible demonstrations of influence and control of behaviour and impossible memory demonstrations. You will also see live Sherlockian demonstrations of reading people and their clues.
Also a formidable hypnotist Ben can shock and amaze as he takes complete control of your thoughts in the most professional and entertaining manner. Ben is also a skilled sleight of hand artist and as such is the perfect choice for your event. Whether it be walking through the crowd and tables or standing on stage, Ben is sure to make your event unforgettable.
WEDDINGS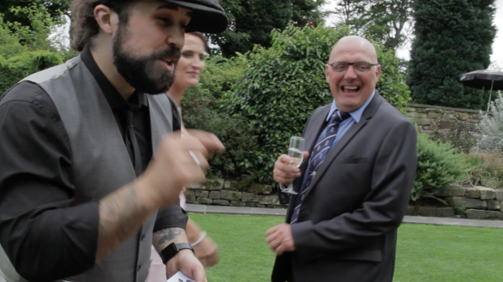 There are many ways in which to utilize such unique entertainment on your big day you can even have him take care of those pre-wedding jitters with hypnosis, but to give you an idea of how best to use Ben here are the most frequent requests:
The Wedding Breakfast: One of the most hectic times of the wedding and can often affect the morale. Ben can visit each table inbetween courses and gather all the members of the new family together to bare witness to this unique brand of mentalism, and make sure that everyone is involved in the shared sense of joy and amazement.
The Photo's: It is often during this time where people can begin to lull and feel excluded. This can often be a concern for the happy couple. Well, fear not, allow Ben to engage everyone and pull crowds together and make sure everyone is a part of the amazing day.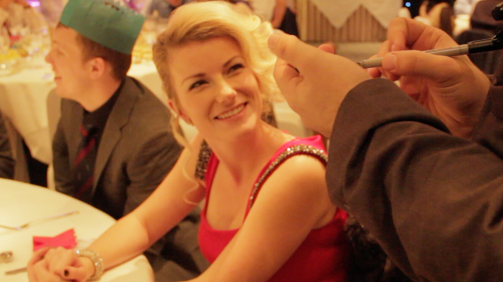 Evening Reception: Ben's unique brand of mentalism is perfect for the commencement of the evenings festivities. As the evening guests arrive Ben can make sure everyone comes together to make sure the rapport and indeed the good times continue on with the most professional, flexible and above all astounding entertainment possible.
All in all, think of Ben to help take the stress from your big day to as little amount as possible with the most baffling entertainment around.
CORPORATE / PRIVATE PARTIES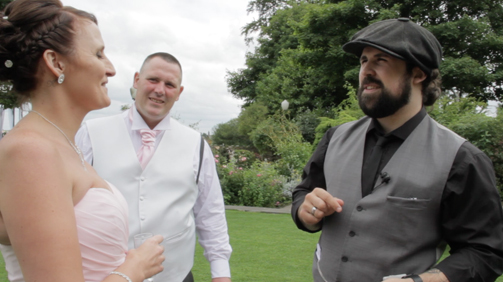 Everyone has seen singers and dancers, why not hire a Mentalist?
Consider Ben as the perfect choice for almost all events and functions. Ben combines his unique brand of mentalism with an infectiously entertaining persona to create unforgettable experiences for all guests.
Imagine seeing this happen infront of you:
Duplicate drawings that have been kept a perfect secret
Impossible 'Rainman' esque memory demonstrations.
Tell you the name of someone you are thinking about.
Influence and control behaviour and choices.
Demonstrations of Sherlock Holmes' skill in reading clues.
Flexible enough to suit any venue from visiting the tables to stage work.
Ben has perfomed at all manner of private and corporate functions, from charity concerts to garden parties.
Ben Cardall provided a unique and truly breathtaking act for us at Caverswall Castle. People are still talking about the impact of his mentalist capabilities 6 months after the event. We would highly recommend him to anyone looking for something both memorable and different.
Sarah Owen
So consider a mentalist for your next event to gather crowds, break the ice, play with thoughts and make your event as unforgettable as possible with this unique and insanely popular entertainment.
STAND UP/STAGE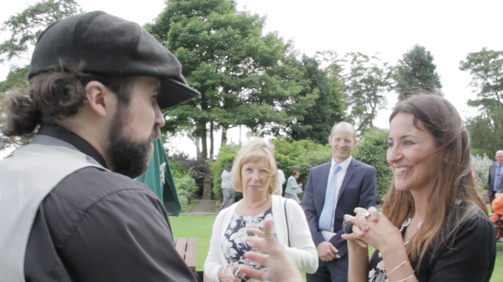 Due to the intense popularity of stage mentalism at the moment, Ben's stand up act is very quickly becoming the most popular booking of choice.
Ben's stand up show is a unique take on mentalism and impossible mind reading. The stand up show is best suited to corporate and private parties, usually seen as an after dinner form of entertainment, this act can however be tailored to suit almost any event with a stage and is flexible enough to be performed in shorter time constraints.
You will see Ben reveal thought of names, dates, PIN numbers, you'll see live Sherlockian demonstrations of reading peoples clues to reveal information that he could not possibly know. As well as the ultimate test of influence and control over thoughts and behaviour with a game of Russian Roulette but with a musical twist.
I am completely in awe of what I just saw, I want to see it again and again. I can't recommend you highly enough! NO-ONE will ever be disappointed with you! You're like a rock and roll Sherlock holmes, I'll be hiring Ben again and again!
The new Mr and Mrs Adams, and Persuade audience members.
Ben's show is perfect for any corporate event. Whether it is in front of 20 people or 2020 people, Ben is sure to make this interactive and fun show the talk of your event.